Corporate Profile & Services
PEAPPS offers program development in Visual Studio.Net for both Windows and Web Form applications. The .Net Framework offers a step forward in Database managemnet and Web Page Design for the Internet. Basic Web Page Design is also available in HTML or VB Script.
PEAPPS focuses on developing applications for specialized industry needs. A typical program will usually be small in scope and directed to a specific customer request. The Programs featured on this site, are a good example of the type of projects developed by PE Inc.
Formed in 1981, PE Inc./PEAPPS is a private corporation, located in Tulsa, Oklahoma, and owned by program developer Joe Preece. Programs are tailored to fit the customer and PEAPPS will speculate in the development of many programs for an equity basis in the project. PEAPPS will also consider providing programming to qualified non-profit organizations on a donation basis.
PEAPPS is now offering all of its software as freeware. Most of these applications are available in both 32 and 64 bit versions. Contact PEAPPS for help downloading and installing 64 bit apps.
Privacy Policy
RunCheck Program with CDEX
The RunCheck Program tracks oil and gas income for royalty, overriding royalty or working interests using information taken directly from the purchaser check stub. Working in net owner dollar amounts, RunCheck is designed to be straightforward and simple to learn. The complete User Manuel (GetStart) is less then ten pages long; however, the reporting functions offer annual or monthly individual well, purchaser and state income lists plus summary tables that may also be exported to Excel spreadsheets. For those users interested in a little deeper analysis, a forecasting option is included offering three different methods of calculation.
Designed by a petroleum geologist, the RunCheck Program includes everything needed to get the job done, while not being exhaustive in data entry. RunCheck is even better now with the added capability of reading CDEX data. See PDS Energy Information with the following Participating Sender Companies.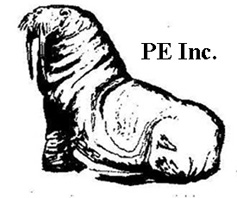 DataSheets
Integrates with ArcMap
DataSheets is a windows application designed primarily for Petroleum Geologists. It provides for a summary listing of all wells in a desired area, usually by Township & Range or Survey Area.
Each file is an Access Database providing excellent search, grouping and sorting capabilities plus being easily portable. Data entry for each well provides for twenty-two geologic formation fields. Each formation field may be marked as a producing, show or blank and there are six data fields for; measured depth, TVD and subsea datum plus three use customizable fields. One of the custom fields maybe used as a preset formula field. The usual Well Header type fields are also present
Filtering is available by any or all of the following: Operator, Lease, Formation and Production type. The Report is designed to print on Legal size paper, in Landscape and in color.
Datasheets provides for the bulk transfer of data using SQL language into and out of ArcMap Personal Databases. DataSheets includes the capability of Refreshing ArcMap Annotation Layers after the SQL bulk update.
Datasheets is offered as Freeware.
Last Update March 19, 2009, to Download right click on DataSheets Download.